Before this week ends, I'd like to wrap it with another book tag! This post was supposed to be yesterday but reality happened so…
Two awesome bloggers, Jesse @ Books at Dawn and Jenna @ Reading with Jenna, tagged me to do The Pastry Book Tag. I've been warned by Jenna not to look at pictures of them but what can I do? My curiosity got the better of me and now I'm as ravenous as a lion unfed for a week!
---
CROISSANT: Name a popular book or series that everyone (including you) loves
The Harry Potter Series by J.K. Rowling. Easy! This has got to be everyone's standard answer because, hello?!, this is everybody's childhood. Seriously, this has to be in this generation's educational curriculum (Oh wait! Studying it will kinda loose the fun so scratch
that!). But anyway, I have all the respect for those who haven't read the series yet but I just feel fortunate to be a product of its influence!
---
Macarons: Name a book that was hard to get through but worth it in the end
Throne of Glass by Sarah J. Maas. The very reason why I'm not typically after hyped-up books is because I often go opposite with how the crowd rolls. Throne of Glass was a tedious read at first. What with all the obnoxious flirting between Celaena and Dorian, and the incomplete fantasy, it was hard to like it. But I figured I should give it a chance. There's gotta be a reason why the rave was insane. When the story progressed along, I'm glad it wasn't a fail!
---
VOL-AU-VENT: Name a book that you thought will be amazing but fell flat
The Fault in Our Stars by John Green. My fixed answer for questions like this is If I Stay by Gayle Forman but I feel like it's been overused. Fortunately, I have a wide stock of reserves. The moment I finished TFIOS, I was shaking the book for some concealed contents that would somehow change my perspective to it but alas, there's none. How are people so obsessed at this?!
---
PAIN-AU-CHOCOLAT: Name a book that you though would be one thing but turned out to be something else
Clockwork Angel by Cassandra Clare. WARNING: SHORT STORY FORTHCOMING. 8 or 7 years ago, my friend gifted me with this book. I didn't it pick it up for the longest time because 1. I still had lingering feelings for Deathly Hallows and 2. I thought it was a Twilight variety. Blame it on the cover! So it was sitting on my bookshelf, gathering all the dust it could, until I've extinguished all my TBR books one time when I was living a bum life. And whoa! Clockwork Angel was so good it pumped up all the adrenaline in me! It was like a perfect, patient boyfriend eagerly waiting for me and when I finally got back to it, it didn't disappoint. Enough drama.
---
PROFITEROLE: Name a book or series that doesn't get enough attention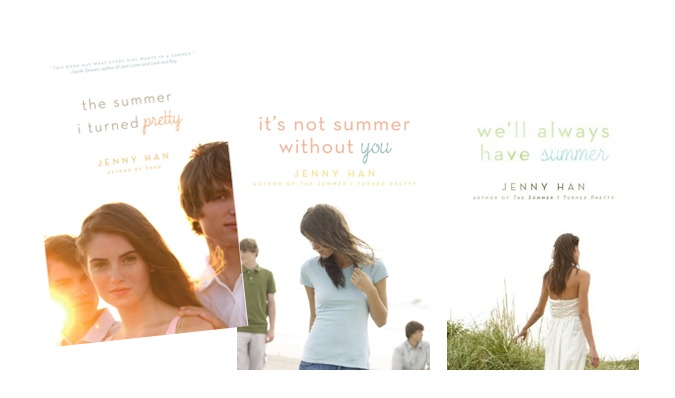 The Summer Series by Jenny Han. I first fell in love with Jenny Han's writing style because of this series. The story has an annoying (Ugh Belly!) lead and a despiteful love triangle (sibling rivalry, can there be worse?!) but surprisingly, I ended up liking it! It's spoke so much relevance to immature high school personalities which was completely relatable. This series deserves a spotlight.
---
CROQUEMBOUCHE: Name a book or series that's completely complex.
A Song of Ice and Fire Series by George R.R. Martin. Two months later, I'm still halfway done on the first book of the series, Game of Thrones. As much as I wanted to read every installment, my intimidations strike first on GRRM's complex sentences and tiny font size. How is it more easy to watch it than read it?
---
NAPOLEON: Name a movie or TV show based off a book that you liked better than the book itself.
The Maze Runner by James Dashner. This happens very rarely and thus, movies like these are often etched on my memory perpetually. James Dashner's manner of narration picked up very slowly. He was outsmarted by the movie director, Wes Ball. I was expecting a different look on the casting though. 
---
EMPANADA: Name a book that was bittersweet
The Lost Symbol by Dan Brown. First of all, how is empanada bittersweet?! After a relatively long hiatus, Dan Brown published another controversial book. The book returns Robert Langdon, a character on most of his books. While there's no doubt, Dan Brown could pull a good mystery/ history/ thriller story, the direction of his plots were too easy to predict. After reading 4 of his book prior to The Lost Symbol, it's just impossible to miss Dan Brown's style. 
---
---
KOLOMPEH: Name a book or series that takes place somewhere other than your own country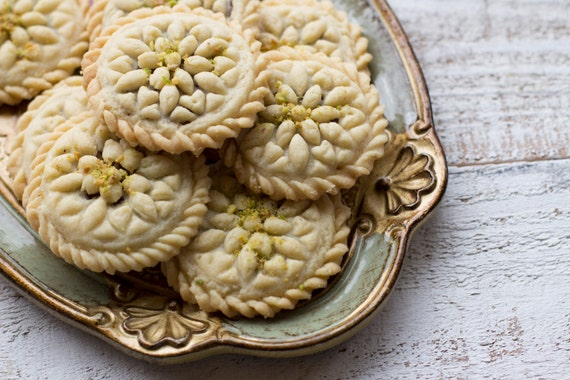 Anna and the French Kiss by Stephanie Perkins. If my parents were like Anna's and they had to throw me out to the City of Lights to study, I'd take it as a blessing. Taken in Paris, this story just intensified the spark in me to go to France and explore the rest of Europe. Everything there is just picturesque but oftentime beauty comes with a price so that trip will probably be put off until I won the lottery.
---
PATE-A-CHOUX: Name a food from a book or series that you would like to try
Harry Potter Series.. again! Bertie Bott's Every Flavor Bean, Chocolate Frogs, Butterbeer, Drooble's Best Blowing Bubble Gum, Fizzing Whizzbees, Toothflossing Stringmints, Ice Mice, Cauldron Cake, Rock Cake (YASSS!), Treacle Tart, No Melt Ice Cream, Pumpkin Pasties, Skiving Snackboxes, Sour Apple Bites,Puking Pastilles and the rest of the food in the Great Hall, Hogsmeade, and Weasley's Wizard Wheezes!
---
LET ME ADD THIS tag ON YOUR ENDLESSLY PENDING BOOK TAG LIST!
Annette @ Annette Reads
Astra Guild @ A Stranger's Guide to Novels
CW Reads @ Read, Think, Ponder
Dee @ Bookish Khaleesi
E. Rawls @ Rawls E. Fantasy
Erika @ Bookventure Land
Galaxy Star Site
Joey @ Thoughts and Afterthought
Josie @ Josie's Book Corner
Kayla @ Booked Solid 1989
Nicolette @ A Little Bookish, A Little Writerly 
Summer @ Xingsings
Windie @ Geek Apprentice
Ze Zee @ Zee Zee with Books
---
---