Hey guys! Like many of you here in the book blogosphere, I'm a bookworm and my mouth can go for eternity talking about books and books and books. While this is true, I also have a lot of interests other than that. Yes, I'm a geek in many platforms and I'd like to share that here in this media. So, I thought about making a new shtick to this blog and start a non-book related posts which I'd call… NON-BOOK STUFF. Yeah, I know that's the most crappy and dullest title ever. I'm a self-confessed un-creative person when it comes to inventing names so if you have any suggestions, I'll greatly appreciate it.  
---
My first entry is about must-watch Studio Ghibli films. Some of you might be scratching your heads wondering what this thing is. Well, Studio Ghibli is the universe's marvelous present to the world of animation. Some may say it is the Oriental counterpart of Disney. Studio Ghibli is a Japanese animation film that brought watchers to a different dimension of fantasy and Japanese culture. Most of the films were directed by two astounding, extremely talented beings named Hayao Miyazaki and Isao Takaoka.
---
Before you outgrow your love for anything juvenile, I recommend you to watch these films.
Spirited Away (2001)
This is, by far, the best and most famous Studio Ghibli film production. It  grabbed both an Academy and Golden Bear award as well as many other prestigious recognition. This is about a lass whose parents had been transformed into a pig and went into an adventure in a bathhouse. I liked how, for such a movie blatantly for kids, there were lots of adult symbologies concealed in various corners.
Grave of the Fireflies (1988)
This one tugs at the heartstrings at a very very extreme point. We see the lowest of the low junctures of a Japanese life during the Second World War. Siblings, Seita and Setsuko, struggled to survive after being separated from their parents and upon being hit by a series of unfortunate events. If you're in for some adventure about history, family and moral values, then this is right for you. One of my favorites, actually!  
Princess Mononoke (1997)
This film mainly tackles the issue about humans' excessive consumption of forest resources. Ashitaka embarked on a quest to find a cure to his arm which was cursed by a boar god. On his journey, he got involved in a fight between Irontown and the Forest Gods. Princess Mononoke is one of the films that best awakens humans to becoming a full-fledged environmentalists.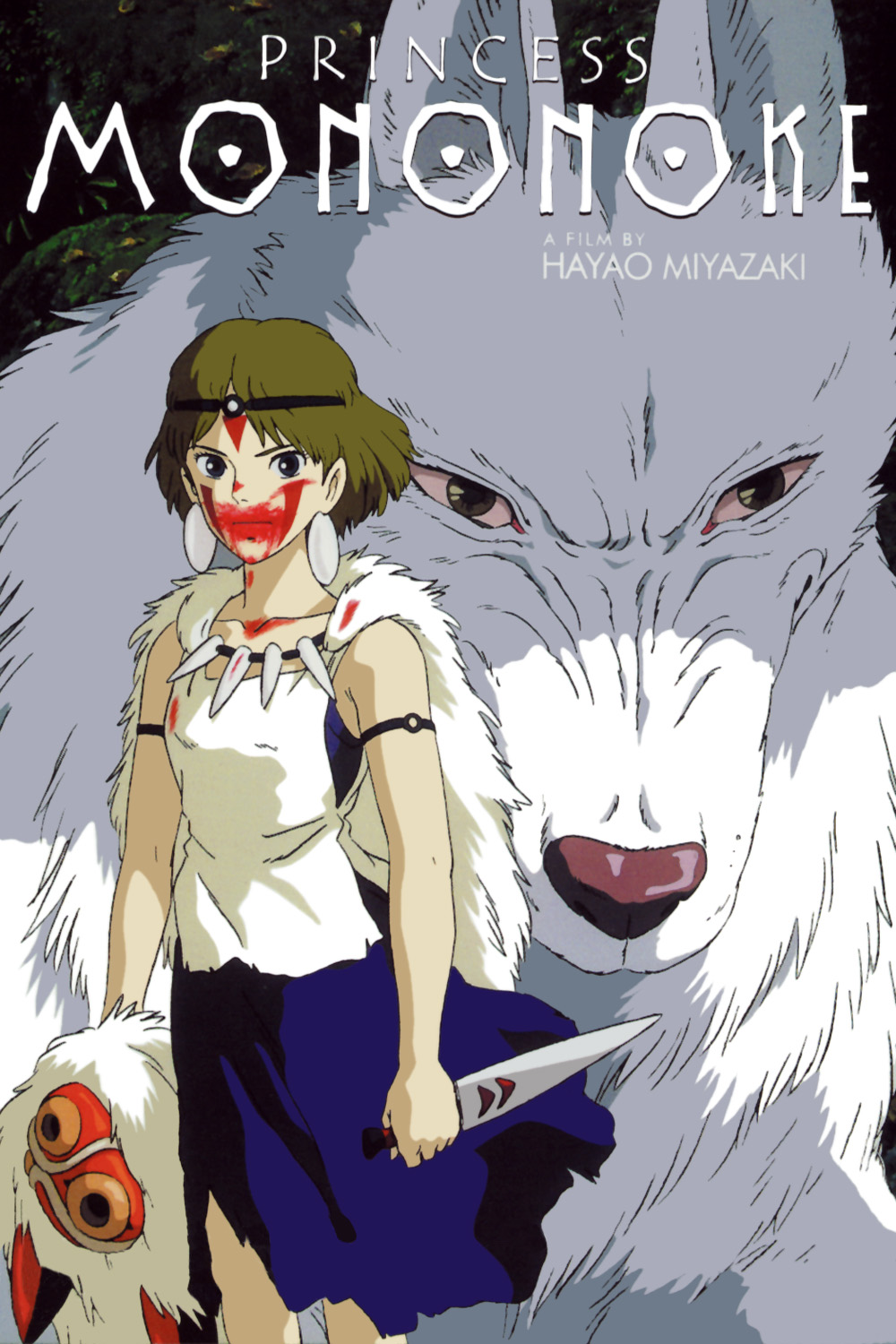 Howl's Moving Castle (2004)
Again, you'll be seeing another cursed person here. Sophie was jinxed by the witches who transformed him into an old hag. She sought cure to this and was eventually led to a powerful magician, Howl, and went to stay with him in his moving castle. Oh, that moving castle is just amazing! It moves to different places (duh!), opens doors to various worlds, and magically transforms itself if a situation calls for it. Ahh, my dream house!  
My Neighbor Totoro (1988)
This is a story about two girls, Mei and Satsuki, and their dad who transferred to a house in the countryside where their ailing mother is gaining recovery.  By following dust bunnies roving around their house and yard, the girls found that they had a neighbor which they named Totoro. If you think Baymax is cute, then I'm sure you'll find Totoro adorable as well!
The Secret World of Arrietty (2010)
Remember, the 90's film The Borrowers? Arrietty and her family are palm-sized people who live below the house of regular-sized people. They lived a hermit's life until they were discovered by the owner of the house. This is a simple, fantasy story slightly addressing topics about friendship between different worlds. 
Laputa: Castle in the Sky (1986)
How would you like to be in a floating city? Well, that's Laputa. A girl from that city, Sheeta, fell to the ground and was rescued by a lad, Pazu. They both wanted to go to Laputa but they had different intentions. I like this because despite of it being a film of the 80s, the action-packed-ness is something of the future. 
Ponyo (2008)
Another cute characters, anyone? Ponyo/ Brunhilde is a fish who chanced upon a life out of the sea where she met Sosuke. She was summoned back to the sea by her father but being the stubborn that she was, she looked for ways to make herself grow feet and be human. If this reminds you of Disney's The Little Mermaid, you're right. Except Ponyo's voice was intact and there's a flick of fantasy here and there.  
---
The list of amazing Studio Ghibli animation films goes on! Recently, The Tale of Princess Kaguya (2013) has been making a ruckus on different media. If I get to have a chance to see it, I'm pretty sure that will be a good addition to this list.
Have you watched any Studio Ghibli film? What do you think of them? What titles do you recommend?